Directory
About JuneauKidsGuide.com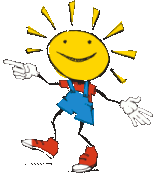 Juneau, Alaska, the capitol city, is a great place to raise your kids! Juneau is the starting off point for all types of outdoor activities. With an extensive trail system, you will be sure to find something at you and your kids' skill level. When it rains, and it rains a lot, you can find all kinds of indoor activities to keep your kids busy as well. Climb a wall at the rock dump or spend the afternoon at the field-house. Attend story time at the library or toddler Spanish class on Saturday mornings. You can find a little bit of everything here in Juneau!
Take a peek at the website and find something fun for your family to do! Traveling to Juneau? Find fun places to visit as a family while you are here! From national parks to tourist destinations, Juneau has a bit of everything!
Article Written by Erica Barker
We Three Crabs